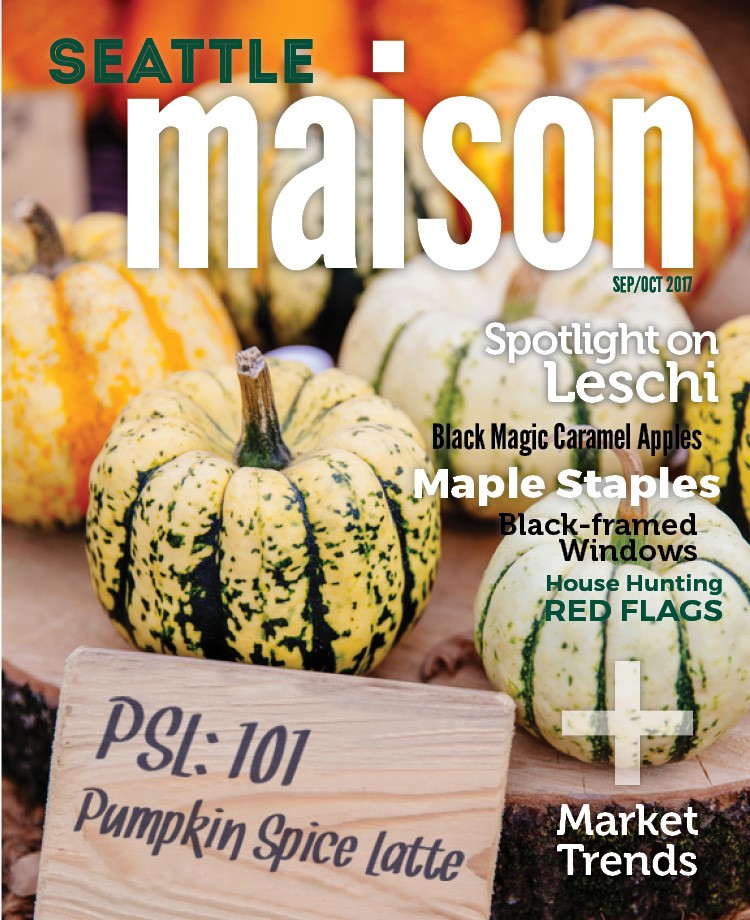 The Fall issue of Seattle Maison is GORGEOUS! I am really in love with the content. The lead article is right up my ally – it's all about coffee, specifically pumpkin spice lattes. Can you believe they are already here?
Learn all about adding maple trees to your home's landscaping in Maple Staple. Six different varieties, and their features, are covered in this article.
The neighborhood spotlight is all about Leschi, one of my favorite neighborhoods in Seattle. Get the scoop on the parks and dining scene, along with a bit of neighborhood history, in this fantastic spotlight feature article.
What are some red flag warning signs when you are house hunting? There are eight outlined in the article, House Hunting Red Flags. These warning signs could spell trouble no matter what neighborhood you are looking in.
I think my favorite article in this issue of Seattle Maison delves into black window frames, which work with a variety of architectural styles. However, are they a good idea all the time? Dive into this article to find out!
If you would like to receive Seattle Maison magazine delivered to your in box, please send me an email at kathryn@windermere.com. I will add you to the magazine mailing list. Then you'll be among the first to receive it "hot off the press!"