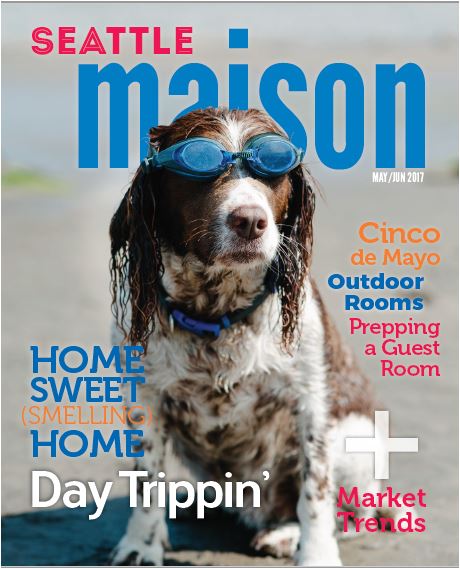 The latest issue of Seattle Maison magazine is ready for you! The May/June 2017 issue is full of fantastic content. The Cinco de Mayo party article, Green Goodness article about avocados, and Mysterious Margarita article, will provide easy-to-implement ideas for parties all summer long. Imagine having friends and family over for a fiesta themed party – how fun would that be? I can't wait to try the Easy Peasy Spicy Guac recipe!
The article about Outdoor Rooms contains so many dreamy ideas to revitalize your backyard and create your own resort-style oasis. There are some gorgeous photos of outdoor kitchens and luxurious outdoor light fixtures to drool over! What would you like to tackle in your own back yard this summer?
Other topics covered in the May/June issue include interesting day trips around Western Washington, how to "smell-proof" your home when you have pets, and 9 way to prep your guest room to make overnight guest feel cozy and welcomed to your home.
To read the whole issue, click here. If you would like to receive your very own copy of Seattle Maison delivered to your inbox 6 times a year, send me an email at kathryn@windermere.com so I can add your email address to my mailing list.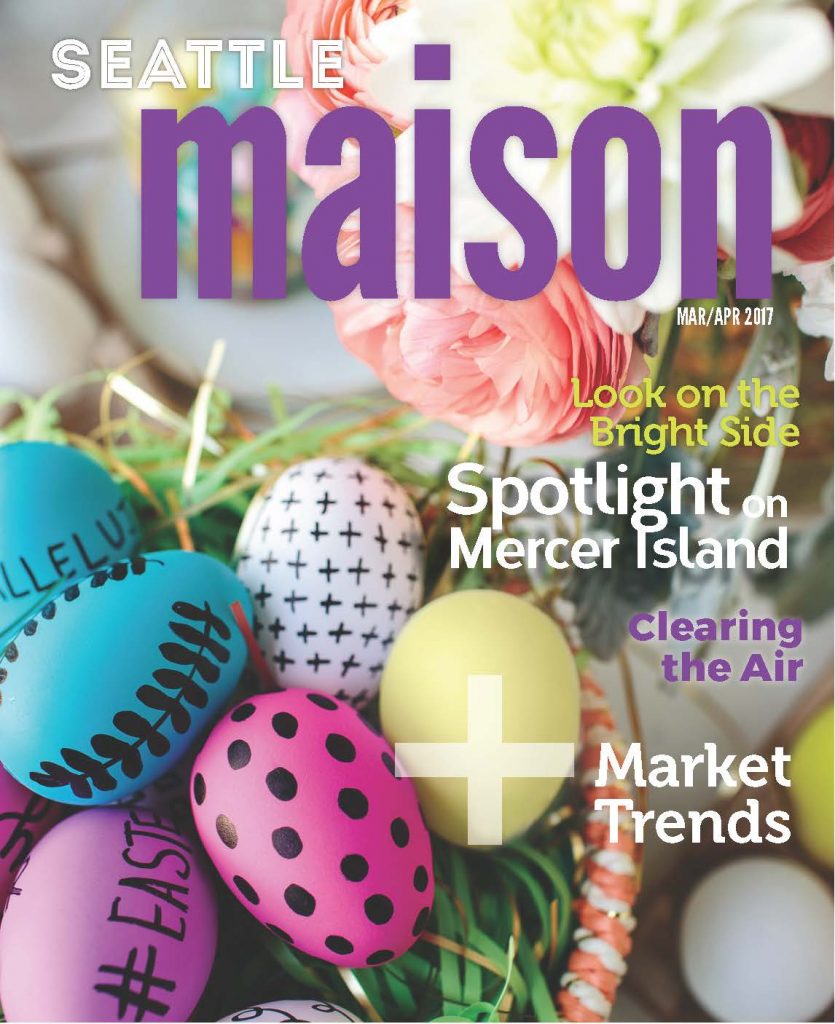 I know I say this just about every time a new Seattle Maison debuts, but I think the Spring 2016 issue just may be the BEST version yet! I love, LOVE the fresh topics, and this issue features a spotlight on my favorite stomping grounds around Mercer Island!
Bold colors, geometric patterns, splashes of jewel tones and vibrant blues – these trends are hot right now. In the article, Looking On The Bright Side, you'll get the scoop on how to incorporate over-sized art pieces, wall paper, and splashy accent pieces into your current décor. I've been drooling over all the photo examples in the article. Oh my!
Safer, Cleaner Air
The March/April issue also includes a fabulous article featuring 7 plants that look beautiful in your home and will help purify the air. Formaldehyde is one VOC producing chemical that is commonly found in household products, building products, and furniture. It's also one of the toughest to dispel from your abode. The 7 plants discussed in the article not only purify air of a variety of toxic chemicals, they are all champs at removing Formaldehyde emissions.
As always, Seattle Maison includes local housing market stats, to keep you in the loop on our red-hot, fast-paced real estate landscape.
Rain, Rain Go Away…
March has definitely been a lion so far – wet, rainy and cold. Let's hope that the second part of these saying – out like a lamb – arrives soon! I'm definitely looking forward to warmer days, gentle spring breezes off the lake, and sunshine! Until then – delve into the wonder of color within your home and dabble with some the techniques shared in the pages of Seattle Maison magazine!
Want to receive your own copy, emailed when the magazine is "hot off the press?" Email me at kathryn@windermere.com to sign up.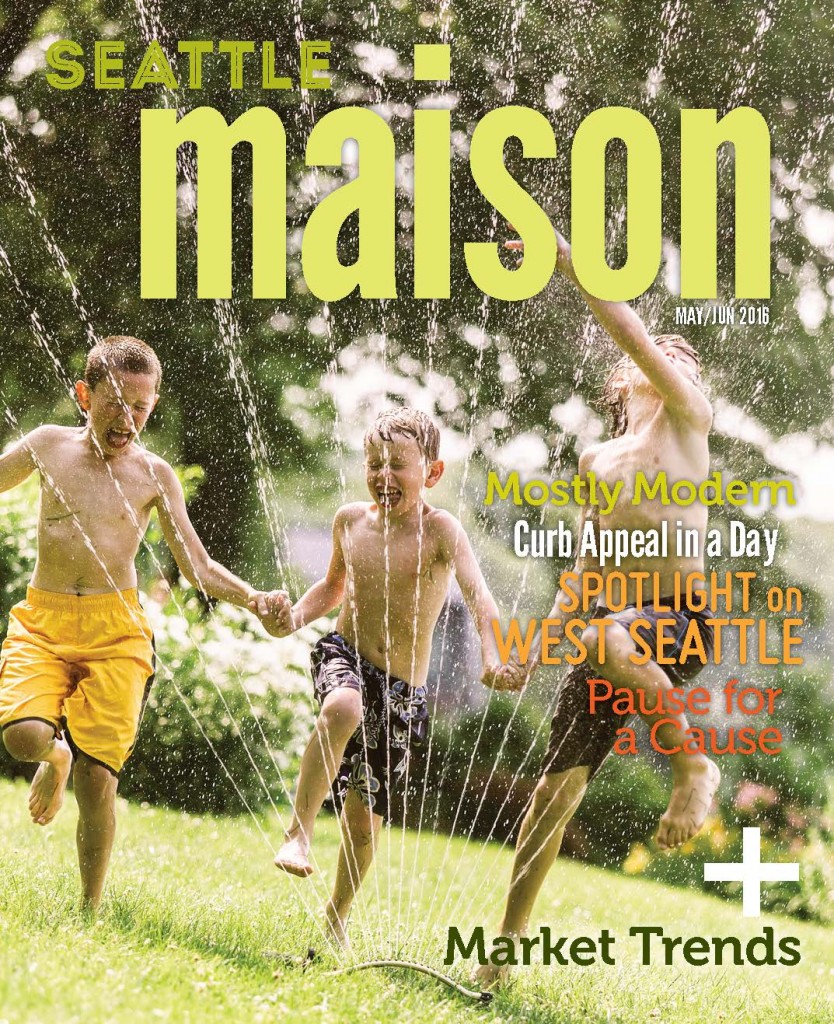 This issue of Seattle Maison is bursting with amazing content. This issue's Seattle area spotlight is the fast growing neighborhood of West Seattle! Get the scoop on all the fun and funky places that call West Seattle home. And for you fans of Modern home decor, the lead article is all about the different ways to tweak your interior design to reflect your personality along with your love for all things Modern. Need some curb appeal inspiration? The article that begins on page 16 includes 6 steps for creating that WOW factor as visitors approach your home. There's also a short article and recipe for National Donut Day, plus moving coverage of Sangduen "Lek" Chailert's elephant rescue work in Thailand.
I'm so pleased with how this magazine turns out each issue and love sharing it with you. If you'd like to receive upcoming issues of Seattle Maison in your inbox, send me an email at kathryn@windermere.com.
To read the May-June issue, click here.